Heather's Story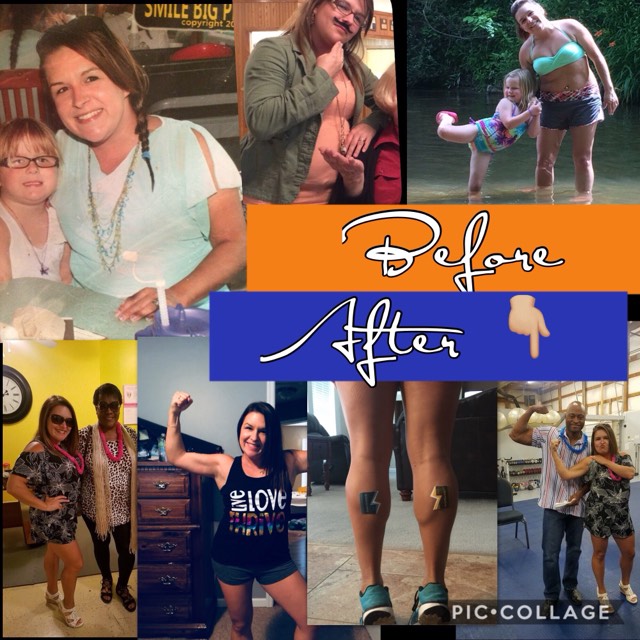 My name is Heather Creech and I joined Ultimate Fitness Plus in 2016. When joining Ultimate Fitness Plus, I set a goal of losing 25 lbs, and getting to my goal weight of 130lbs., attending and finishing boot camps and going 3-4 times a week. And I am proud to say I have accomplish 2/3 consistently! I have 14 more lbs to go.
I'm a mom, wife and a teacher so at the end of the day I am mentally, physically and emotionally drained. My biggest motivation is taking better care of myself so I can give the best of me to my amazing family. They are my "why." You only get one opportunity to be a great mom and wife and taking better care of ME = happy kids and husband!
My biggest struggle at first was getting out of my own way in the kitchen. Thanks to Tara and Keith Breland, who not only provide killer workouts but they also provided EXCELLENT recipes and healthy alternatives to the things I was consuming that undid my hard work at the gym. Between the leaders at the gym, eating cleaner and Thrive to fill my nutritional gaps, I am the healthiest and happiest I have been in years!!!
Ultimate Fitness has been pivotal for my success because if I want the body I dream about, especially after kids, I need support! This isn't just a gym – this is a fit family whom I am proud to surround myself with! The workouts offered here are intense but FUN!! I actually look FORWARD to going to the gym instead of happy hours!
My biggest advice to someone whom is looking to reach their fitness goals is if you NEVER give up on yourself, you will be successful. Health and wellness requires proper diet AND exercise. I was always good and one and not the other. You can't fail here – be coachable and you will succeed!
---